SCAN Protocol and Proprietary Drawbacks
Within computer science, a communications protocol is a system of digital rules for message exchange within or between computers. Within the telecom industries, there are countless proprietary systems out there. One of these being the SCAN Protocol that is associated with the Harris FarScan interface for network monitoring gear.
Communicating systems use well-defined formats for exchanging messages. Each message has an exact meaning intended to provoke a particular response of the receiver. Thus, a protocol must define the syntax, semantics, and synchronization of communication; the specified behavior is typically independent of how it is to be implemented. A protocol can therefore be implemented as hardware, software, or both. Communications protocols have to be agreed upon by the parties involved.
Proprietary Versus Open Protocols.
Protocols can either be proprietary or open. A proprietary protocol is one that is specific to a company. No other company can use the protocol and it is supported and maintained only by that particular company. If that company goes out of business, anyone that uses their equipment will no long receive support for that protocol. An open protocol is one that can be used by anyone and usually stands the test of time because it is not solely supported by one company.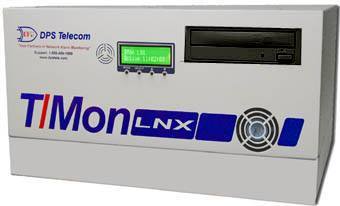 T/Mon LNX Alarm Master
Harris FarScan (Harris SCAN) Protocol.
Harris FarScan was a network monitoring interface. It allowed staff and techs to view in real-time what was happening at their remote sites throughout their networks. Harris Scan found its way into regular use with many different applications across several industries. It was intended to be used with Harris RTUs and microwave communications gear. This gear operated using the Harris Scan protocol. As time passed, so did the support for the related gear.
Since the protocol associated with FarScan is proprietary, when Harris decided to relinquish their control over their Microwave Communications Division to Aviat, the need for FarScan and devices that could communicate in SCAN became obsolete since there was no longer a line of support for existing equipment.
Master Station Support for legacy and proprietary protocols.
In order to still utilize this protocol, you would not only need to have the interface program, but you would also have to have an array of equipment capable of utilizing this method of coding. While this is entirely counterproductive in new applications, existing network monitoring systems may still incorporate these devices. In order to further improve equipment compatibility, there are a few companies that have continued to offer tech support as well as FarScan compatible devices.
The T/Mon Alarm Master Station by DPS Telecom is one such device. To continue using functioning legacy gear in the era of modern protocols, you need a modern master that remains compatible with older protocols as well. The T/MON LNX supports over 25 legacy and proprietary protocols, including SCAN, making it the best master for networks that have a wide range of gear. With the T/MON LNX you can seamlessly integrate all of your gear in your network into one easy to monitor system.
Aside from legacy and proprietary protocols, T/Mon helps you keep track of your entire network. T/Mon allows you to choose on-screen display, email alerts, and/or phone alerts when new alarms come in. You can also allow alarm type and severity to determine the notification type (more important alarms demand a more disruptive alert).You can set the alarms to be as detailed as you need, so that you have complete visibility of your site all the time. No more getting vague alarms in the middle of the night and driving to a site to find out that the problem could have waited till the morning. Flexible, detailed alarms will make your techs happy and allow you to always know whats happening at your sites.
Don't Replace Functioning Legacy Gear.
You can't afford to replace all your functioning legacy gear. You need a solution that not only monitors legacy gear, but keeps track of your other equipment as well. Don't wait any longer! Call DPS Telecom today to find out more about the T/Mon!